BASF Is The Supplier Of Choice For Omega-3s
Leaders In Regulatory Procedures
BASF's experienced regulatory staff work exclusively with omega-3 products and support all regulatory activities. BASF has more than 25 years of experience with regulatory procedures in the U.S., Europe and the rest of the world.
This experience combined with regulatory intelligence and awareness enable us to set regulatory strategies and be advisors for internal and external projects and partners. BASF knows the processes and works closely together with manufacturing sites to find the best solutions for products.

Need on-demand regulatory support?
Access quality and regulatory information in a document library to help fulfill your compliance needs quickly.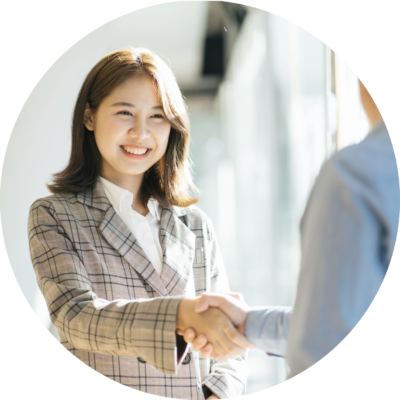 Quality Assurance

Verified by our track-record with originator products
Our processes are subject to stringent regulatory control and manufacturing facilities are inspected by authorities on a regular basis. Our quality system complies with EU, US, Japan and other applicable Good Manufacturing Practice guidelines. The production of omega-3 nutritional products is certified according to FSSC 22000.
Pharmaceutical Product Safety Monitoring System
Patient safety has the highest priority for us and we have an established safety monitoring system in place to comply with current guidelines.
All marketing authorization holders in EU/EEA are obliged to have a pharmacovigilance (PV) system in place and to describe all activities within the PV system in a PV master file. The purpose of the PV system is to monitor the safety of authorized medicinal products and detect any change to the risk-benefit balance.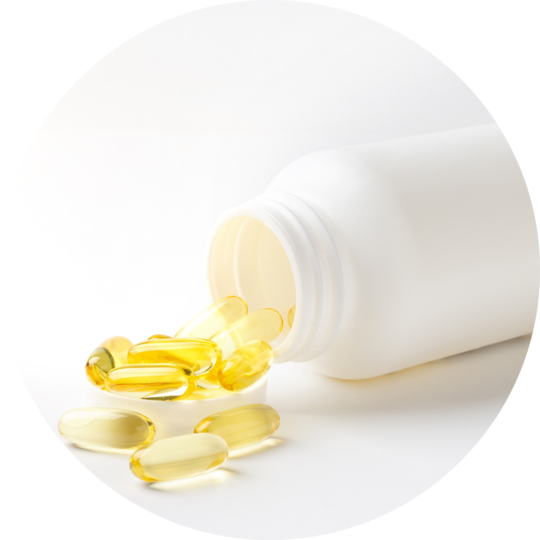 Supply Chain Support
BASF collaborates with the biggest logistic providers and has developed a deep understanding and expertise in customs and foreign-trade regulations.
You enjoy optimized import and export conditions with the most competitive shipment terms and conditions
You have a dedicated contact person following the whole value-chain
Your team profits from knowledge-transfer and our expertise
We can manage and monitor logistics until product delivery to your warehouse
You enjoy peace of mind with regards to supply & deliverable reliability
Product Development
The process of developing a novel product includes extensive preclinical research, exploring and testing a wide range of formulations targeting specific biological needs. Novel products are tested in randomized, double-blinded clinical studies designed to mimic an everyday situation for healthy humans.
A strength of a large multinational company is the possibility of bringing knowledge together. The profession of our R&D team covers physiology, pharmacy, pharmacology, toxicology, molecular biology, analytical chemistry and business development. All the team members have several years of experience from the corporate industry and/or academia.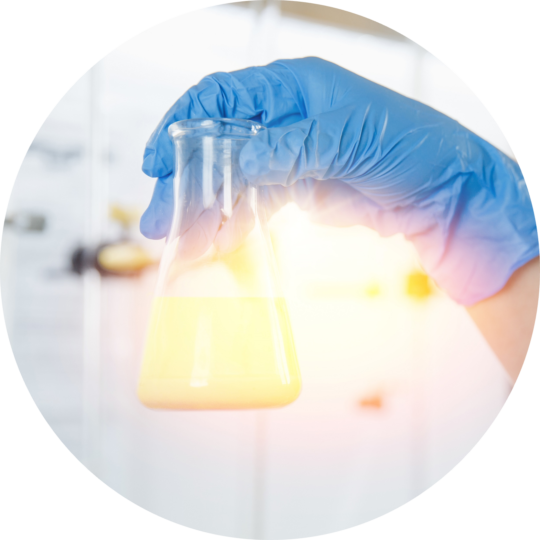 Process Development For Production Support
BASF has industry leading process expertise and manufacturing capabilities. We can do process development for new product development.
BASF produces omega-3s in FDA-approved facilities in Norway and Scotland. In addition, we have production plants in Denmark and Germany, and headquarters in Oslo, Norway.
Effective removal of impurities
Our stripping technology removes most contaminants and environmental pollutants.
With BASF's proprietary production process, we are leading the way to documented extreme pure and clean products.